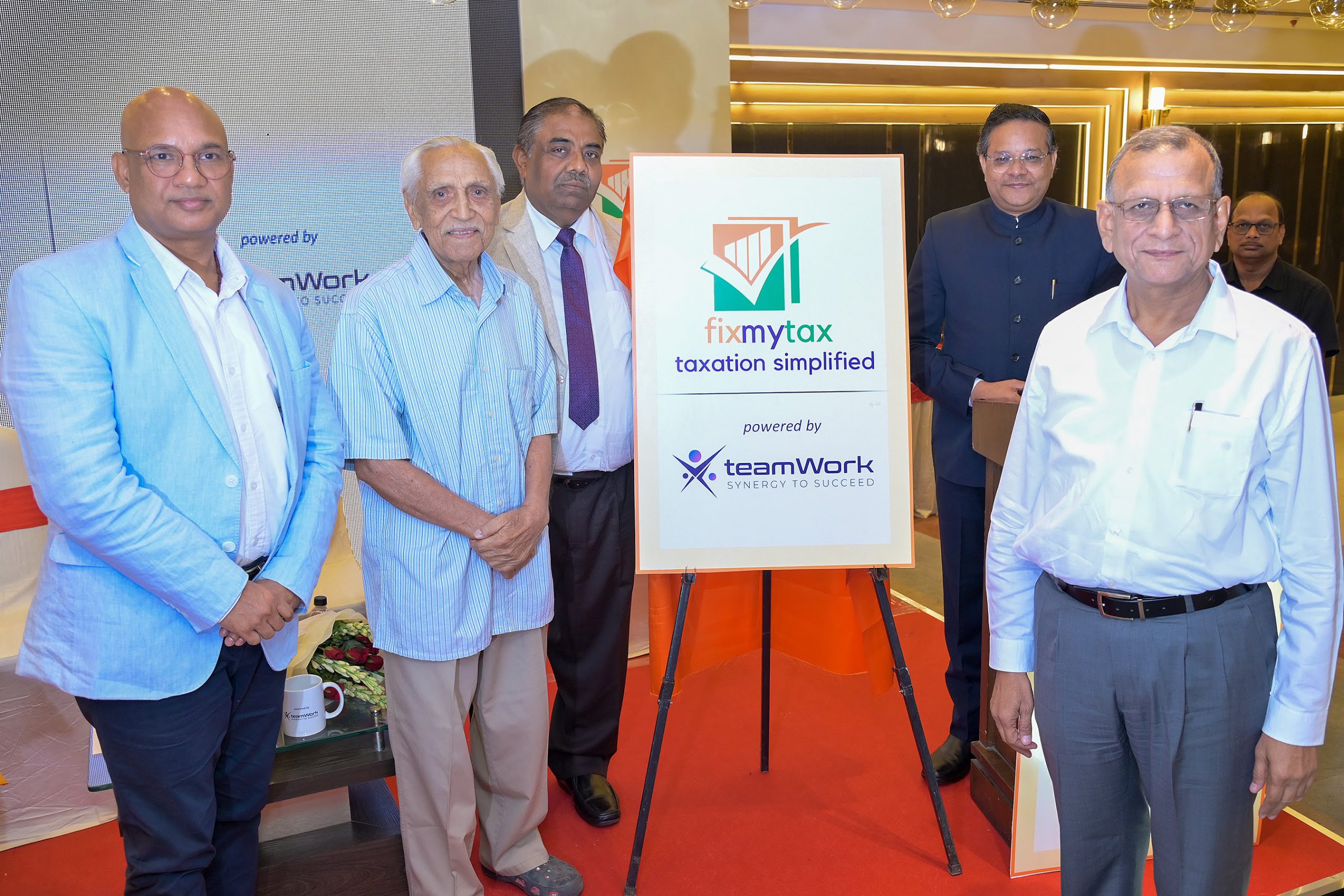 June 11, 2023

teamwork_apac

0
Introducing a groundbreaking solution in tax management – the Fix My Tax  powered by teamWork and brought to life through the vision of Senior Tax and Finance Consultant Dr. Pawan Jaiswal & Associates. This transformative app has made its debut in the vibrant city of Prayagraj, promising to revolutionize how people handle their tax affairs.
At the official launch of this game-changing tool, esteemed personalities including Justice Umesh Kumar, Dr. Arun Kumar, Professor K.K. Bhutani, and advocate Jagdish Kumar Tripathi came together to unveil a new era in tax management. The app also introduces an innovative feature – a business-to-business chat, enhancing seamless communication for entrepreneurs and professionals.
The collaboration with Infotrust Singapore Pvt Ltd, a distinguished IT company, played a pivotal role in the app's development. Gyanendra Kumar, Managing Director of Infotrust Singapore Pvt Ltd, and Deepak Dubey, India head of the company, were integral to this partnership.
Dr. Jaiswal shared his vision, emphasizing that the app not only facilitates tax payments but also serves as a comprehensive tax solution, resolving tax-related issues. This user-friendly platform extends its benefits even to non-resident Indians (NRIs), simplifying their tax obligations. The app is set to demystify the often daunting realm of taxation.
To access this innovative tool, users can easily download it from the Google Play Store. While a nominal fee is associated with using the app, it provides a hassle-free and reliable means of managing taxes. Dr. Jaiswal initiated this endeavor after witnessing the challenges people faced in tax compliance and seeking professional advice.
State Deputy Chief Minister Keshav Prasad Maurya extended hearty congratulations to Dr. Pawan Jaiswal and Gyanendra Kumar  for introducing this unique and invaluable app. It promises to redefine how people manage their taxes in Prayagraj and beyond, powered by the visionary teamWork of these remarkable individuals.
Fix My Tax powered by teamWork, was launched on June 11, 2023, in Prayagraj, Uttar Pradesh, India, marking a significant milestone in the world of tax management.